Home >
IT Solution Business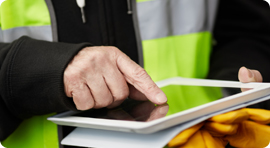 In order to improve the efficiency and operation of business, we always design the best IT solution for our customers.
System Control Equipment

POS・Communication equipment

Provide diverse hardware during the designing, manufacturing and operating of machinery.
Design the network instruction related products and the proposal of equipment for business use widely.

Related Software

Check Sheet Input・Report Written Supporting System


Nowadays, everyone could use "Excel"to complete the work like system item managing and text editing which only could be fixed by experts or system developer previously. On the other hand, the data of "Excel"could be written in the panel pc instead of the paper work. For all the records have been arranged into database, the data statistics function could also be used by auto-tabulation of "Excel". Also, the statistics are saved as CSV form, which could be related to the extant system.