Home >
Precision Machinery And Precise Measuring Instrument Business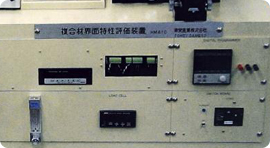 Tohei Sangyo Corporation is now providing various high-performance measuring instrument which could be used to process metal, ceramic, plastic composite material,etc.
Evaluation Equipment For Interfacial Property Of Composite Material
Test the interfacial shear strength and of the fiber and the resin by Micro-droplet method.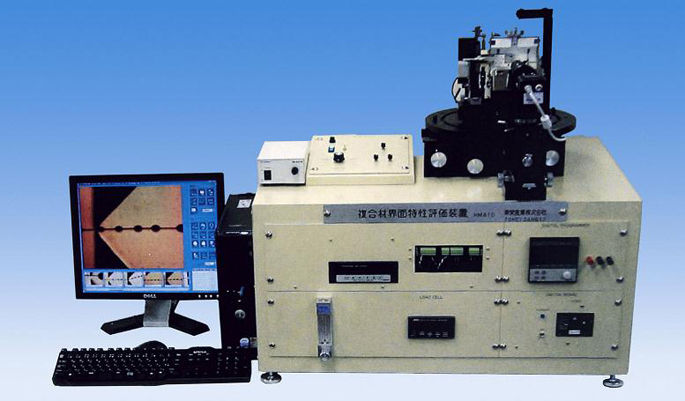 The test is available to be done the above processes under any temperature and atmosphere. Firstly, make micro-droplet resin sample to mono-filament fiber, and then the contact angle of the micro-droplet will be measured by the image processing system. Also, the pull out process will be done at the same time using the same sample. The interfacial shear strength between the fiber and the resin will be calculated by the load strength of the pull out process.
| | | |
| --- | --- | --- |
| Measurement head | | Sample photo |
| | | |
| | | |
| Evaluation method | | |
| | | |
Contact Angle Test Equipment By SESSILE DROP Method MODEL CA802
In the atmosphere of inert gas or a vacuum environment, melt the test portion on basal plate with heat. Evaluate wettability from contact angle from the image of droplet on solid surface.
Electric Resistance Test Equipment MODEL ER407